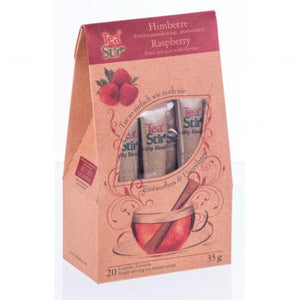 原味系列/ 田園草本系列/ 果茶系列 
(原味紅茶/原味伯爵茶/原味綠茶/玫瑰果茶/甘菊茶/雜果茶/覆盆子茶/士多啤梨茶/香橙茶/車厘子茶)
產地:土耳其
茶葉/碎茶/果粒放入多濾孔的錫棒中,既有茶包過濾功能,又能被當作攪拌棒
在歐美各先進國家,袋棒茶炫風正遂漸發燒。
5ge x 20小包
特殊鋁箔材質
超微孔5mm
248個超微孔
不吸水材質
棒狀攪拌器
- 創新的茶袋,結合了泡茶的速度和便利性。產品的獨特優勢攪拌茶具有特殊的形狀和袋的設計,解決了茶漏的問題。
- 由於薄膜的形狀和成分,茶包香囊具有勺子的功能,在熱水下無害。
- 每袋茶葉攪拌器均採用獨立,透明,密封的包裝,以防止其與環境和手(調酒師)接觸。
- 茶攪拌器的長度為12厘米,有248個每個0.5毫米的穿孔孔。茶攪拌器僅包含天然成分,茶中不含有害的染料和防腐劑。
- 茶包Tea Stir是咖啡館,酒店,快餐連鎖店,航空公司,辦公室,餐飲和家庭使用的理想之選。茶消耗量僅次於水。茶的好處茶攪拌:新的,舒適的,絕對無害的包裝包含產品的所有有用特性,並充分傳達了所選擇茶的味道;一小袋茶葉攪拌均勻劑量,方便準確使用,無滴劑;茶攪拌器僅包含天然成分,並且不含有害染料,防腐劑和茶粉;保護性鋁膜保留了茶的新鮮度和香氣,使產品的保質期長達24個月。
**將袋子放在有熱水的杯子中攪拌飲料袋,使其沖泡2-3分鐘取出茶袋,享用茶
***
Tea Stir - innovative tea bag, which combines the speed and ease of brewing tea, and the presence of only the useful components.
Unique advantages of the product Stir Tea consists of special shape and design of the bag, which solves the problem of leakage of tea. Sachet of Tea Stir performs the function spoons, due to the shape and composition of the film, which is harmless with the assistance of hot water.
Individual, transparent, hermetic packaging for each bag of Tea Stir, protects it from contact with the environment and hands (the bartender). Tea Stir has a length of 12 cm, with 248 perforated holes of 0.5 mm each.Tea Stir contains only natural ingredients, tea does not contain harmful dyes and preservatives.
Tea bag Tea Stir ideal for cafes, hotels, fast food chains, airlines, offices, catering and home use. Tea consumption is inferior to only water. The benefits of tea Tea Stir: new, comfortable and absolutely harmless package contains all the useful properties of the product with t up to 121*, does not absorb flavors and fully conveys the taste of choice of teas; sachet of Tea Stir it the exact dosage, convenient and accurate use - no spoon, no drops; Tea Stir contains only natural ingredients, and contains no harmful dyes, preservatives and tea dust; protective aluminum film retains the freshness and fragrance of tea provides a long shelf life of the product is 24 months; Tea Stir the bag blocks the hit tianna in tea, so he will never have a bitter taste. In the range of Tea Stir tea includes: Black tea: Natural tea with real leaves. Fragrant, delicious taste, reached the highest degree of ripening tea, which holds the natural perfection of the upper leaves, collected by hand. Green tea: Natural tea with real leaves. Antioxidant-rich green tea will invigorate the body and mind. Bergamot: Ceylon black tea with oil of bergamot. The classic combination of mild astringency Ceylon tea with a rich aroma of bergamot. Ideal for an afternoon tea party. Hips: a Useful combination of natural extracts of rosehip and hibiscus. Apple: Natural fruit mixture with slices of Apple, tetraamelia, grapefruit, hibiscus, elderberry. With vitamin C, is very useful for health. Chamomile: Soothing green tea with chamomile. The perfect remedy for insomnia. Relieves stress and has a calming effect. Mint: a refreshing menthol elixir. Lemon: Natural fruit mixture with slices of lemon, orange zest, grapefruit, hibiscus, elderberry. With vitamin C, is very useful for health. Place the bag in a Cup with hot water Stir the drink bag and let to brew for 2-3 minutes Remove the tea bags enjoy tea